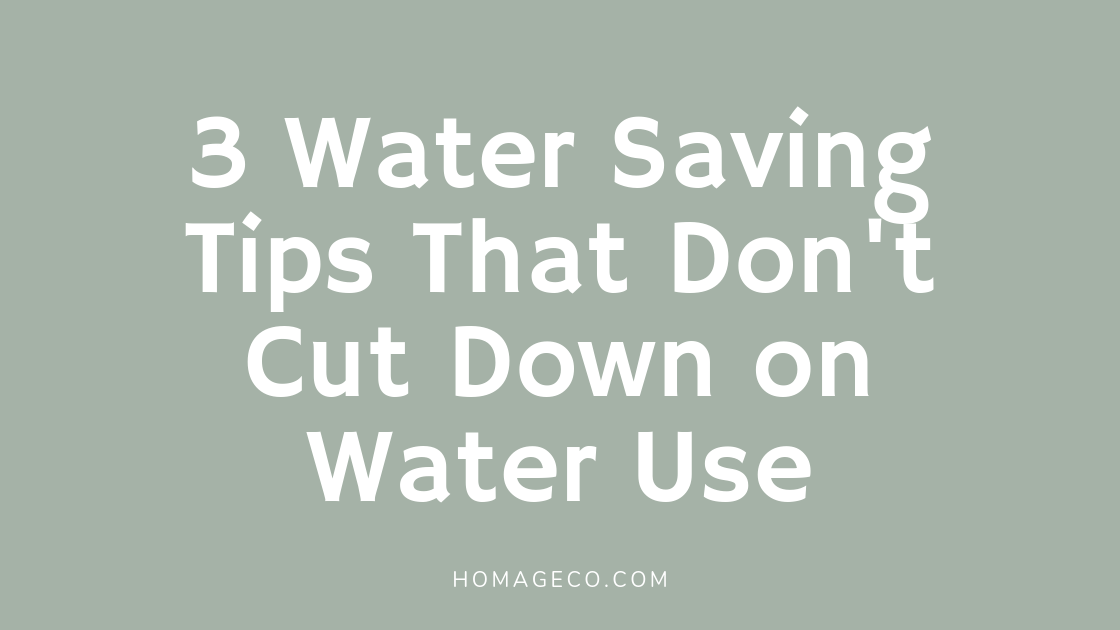 Summer is in full swing!
We pretty much stay in town all summer long. We are homebodies. My two little boys like to play in the backyard and make a mess. They love to play outside with the hose and make mud. The days end with regular baths to wash off all that dirt!
We use quite a bit of water during the summer with kids playing with the hose and watering the garden. I don't like wasting water, so to be able to do both I've come up with a few dual purpose activities.
I like to keep my kids busy and have fun but I don't like using excess water. So to be able to do both I've come up with a few dual purpose activities. They are entertained and my garden and backyard plants gets hydrated.
1. Sprinklers
The lawn gets watered by the sprinkler and the kids get to have fun and cooled off in the summer heat.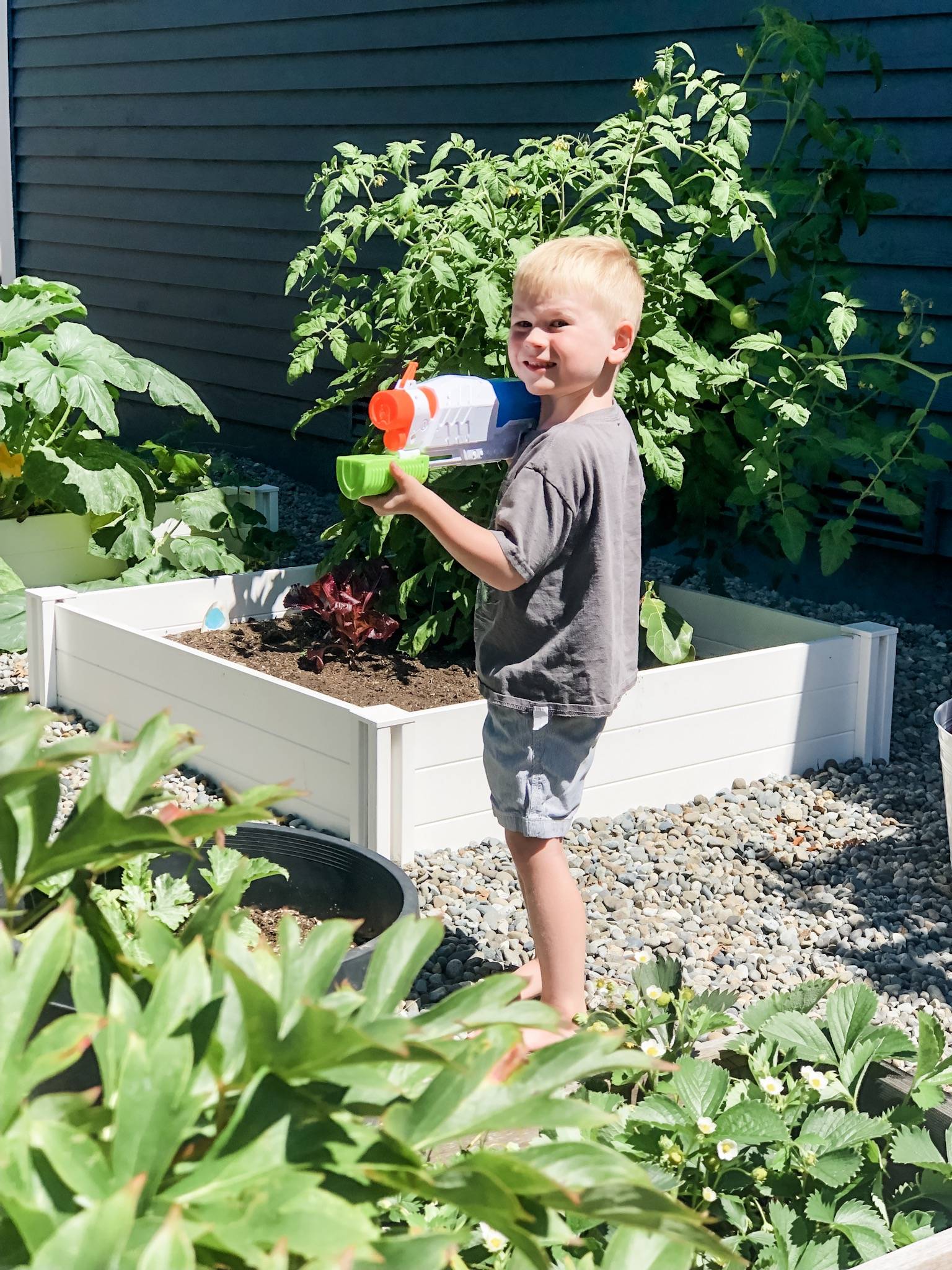 2. Water Soakers
Who doesn't love playing with these!? Whatever you call them, super soakers, water blasters, squirt guns, all the same fun! I have the kids squirt the flowers and gardens.
2. Bath Time
Baths are nice for kids and grownups. Reuse the bath water to water your indoor and outdoor plants. Wait til the water cools down before watering. Do you have any water saving tips or fun summertime activities? I'm always needing new ideas to keep the kids busy and give mama some sanity.
Do you have any fun trips planned or staycations ideas?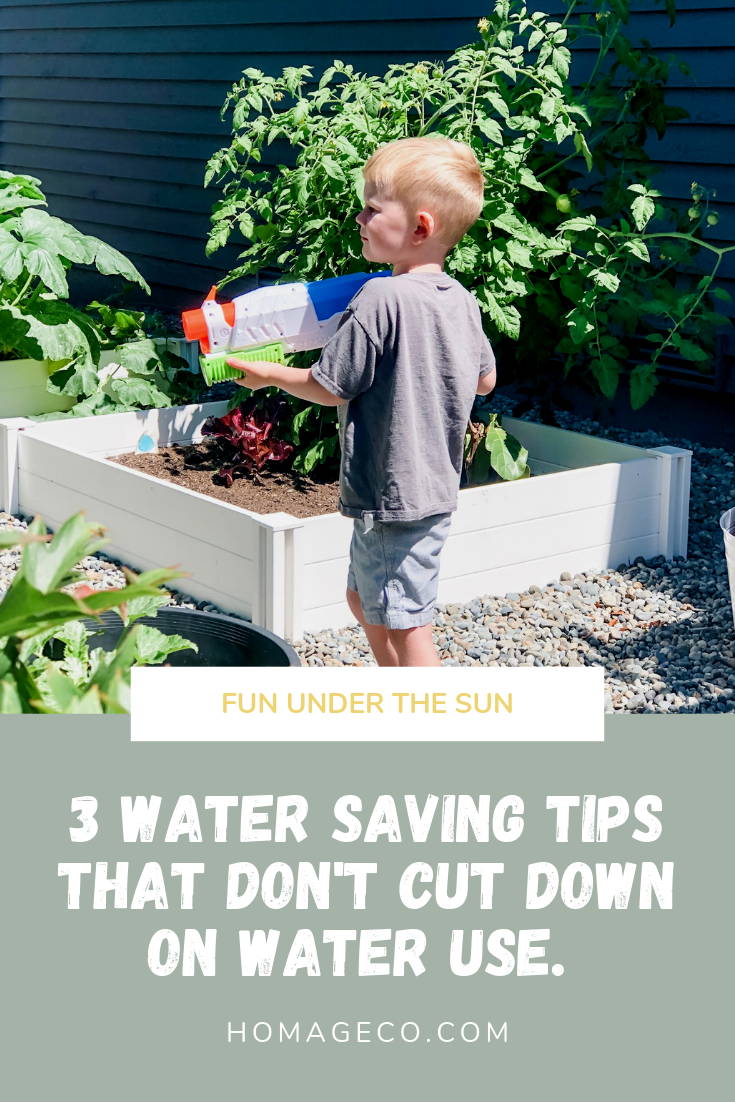 There is no related products to display.