I enjoy home decor and design. Like I really enjoy it. like as much or maybe even more than chocolate cake and that's saying something. Ever since I was a little girl, I have always been moving furniture around and redecorating my space how ever little it was. There's only so many combinations of moving your childhood bed around in a small room but that didn't stop me. I would spend my free time organizing to find the most functional layout. You can ask my mom. I was a busy bee.
I'm still like that today. I always get a little itchy to change something up. I think what I really enjoy about decorating a home is all the many different possibilities. I want to share a few things I've learned over the years on how to decorate a home. Whether you buy something new for your space or move an existing item from one room to another all three of these tips apply.
When organizing and styling my home I make sure every object, where ever it is, has visual as well as literal space.Furniture, plants, lighting and anything in the home is more than just something that is functional. see all these things as art ( art history major here).When things are crowded it looks cluttered. The same items together with space instantly looks better.
Don't be afraid to mix textures and metals.

· ex: rattan light fixture + dracaena plant + brass metal side table.
The white cabinet next to the plant also creates contrast. Sharp clean lines next to more relaxed object with multi-directional dimensions.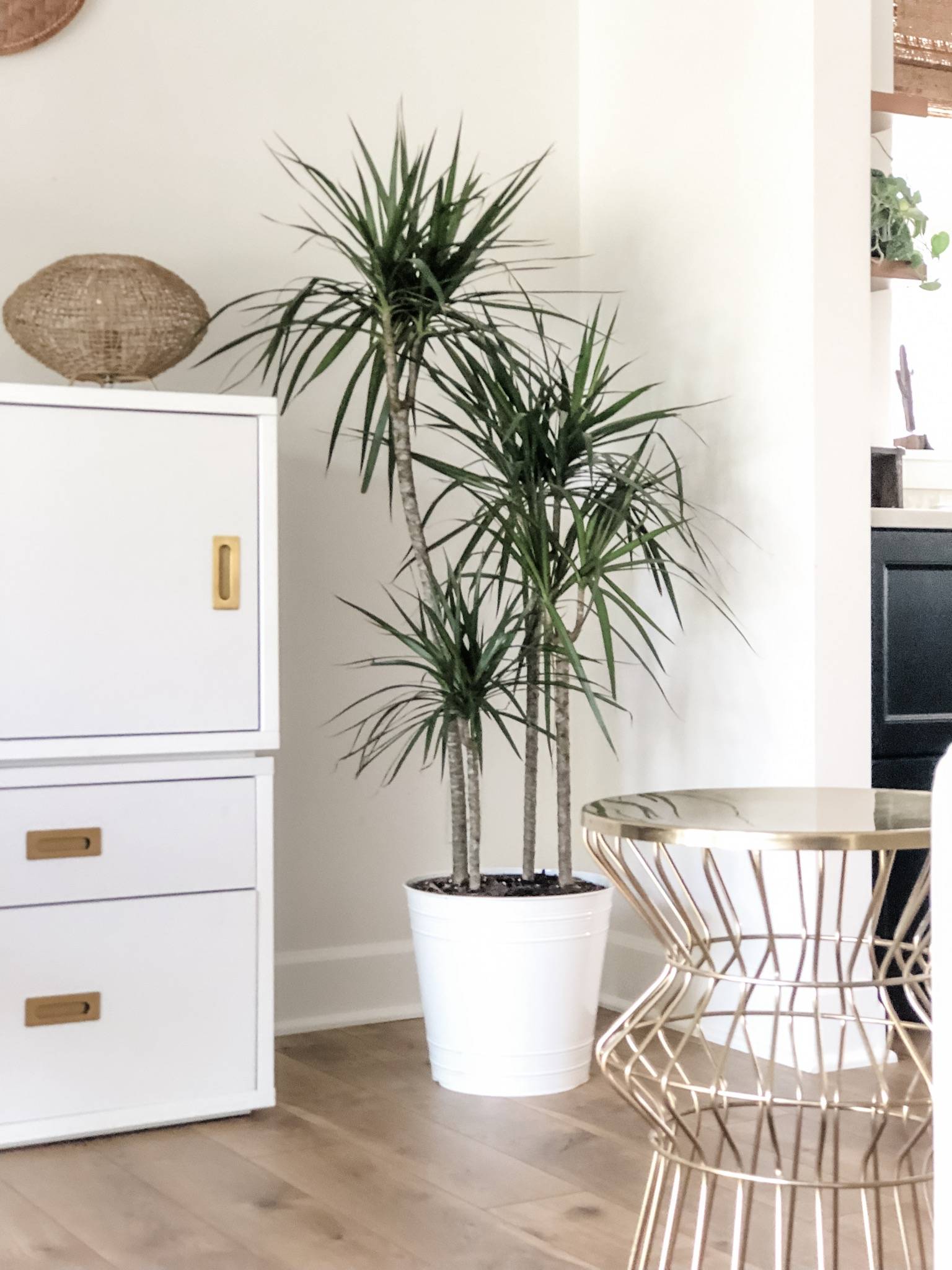 When focusing on an area in my home, I like using items of different heights and widths. Choose something tall with short. Wide with skinny. Round vs square.The saying "opposites attract" applies in this case. The contrast of the different items create dimension and fill the void space without being over cluttered.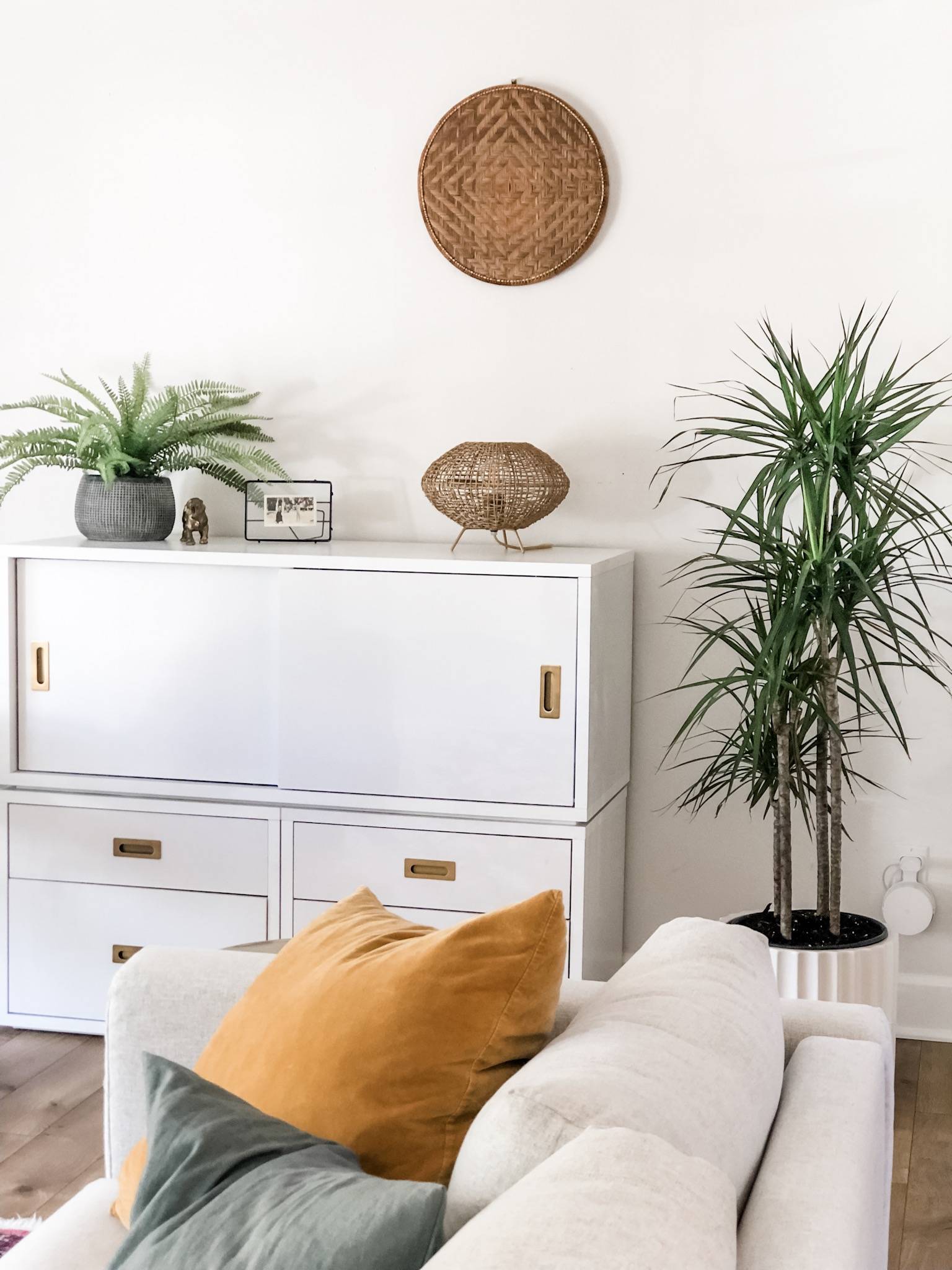 I hope these tips help you get some ideas for your own space. I'd love to if you have any other tips that help you decorate and organize in your home!

Thanks for stopping by!
- Leslie
There is no related products to display.